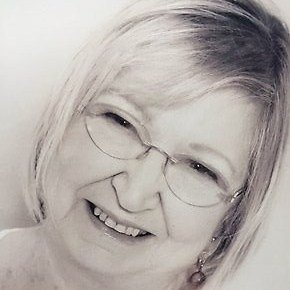 REFLEXOLOGIST AND INDIAN HEAD MASSEUR
'BALANCE IS THE KEY!'
My name is Liz Hall-Turner. I qualified as a Reflexologist at the Chiltern School of Reflexology in 2000 and as an Indian Head masseur at the Middlesex School of Complementary Medicine in 2006. I am a Full Member of the Association of Reflexologists, and fully insured.
My corporate clients include British Airways at Waterside near Heathrow where I treat BA employees one day a week, Starlight Point (an administrative and maintenance area at Heathrow), the Compass Centre also with Heathrow employees and GE Healthcare in Chalfont St Giles and Little Chalfont one day a month at each. I also treat elderly clients in several Care Homes and see private clients, either in their own homes or mine. At various times of the year I help with fund-raising and publicity events such as World Reflexology week, Mental Health Awareness week, pamper evenings, presentations and specially commissioned therapy days. (see EVENTS section)
In 2013, I studied Diet and Nutrition for Complementary Therapists and gained an ITEC qualification. This has enabled me to give nutritional advice to my clients, which in turn can help them to reach their personal Wellbeing goals more effectively.
In May 2016 I became an Instructor on The Children's Reflexology Programme. This is a short course (4 x l.5 hour sessions) to empower parents or carers to be able to offer their children reflexology at home, at any time of the day or night, from someone they love and with whom they feel safe. The course shows how to treat specific childhood conditions such as colic or constipation, and it is based on a book of rhymes, pictures and stories to engage the child and to help the parent or carer to learn and remember the reflexology techniques. (see www.kidsreflex.co.uk)
To book an appointment or to make an enquiry, please contact me by email or text.
PRIVACY POLICY
During my initial consultation with a new client, I take contact details, personal background, medical history and current health condition and lifestyle information. This is with permission from the client, who signs the consultation form.
This data is ONLY seen by me to help in assessing the state of health and current needs of the client in terms of reflexology massage. Following a treatment session, I make notes of what I find and share this information with the client. They would always be able to see this information if they so wished as there is total transparency.
Email addresses and contact phone numbers are kept on my phone to enable me to remind clients of appointments and to give feedback or follow-up when appropriate.
Clients have the right to ask me to delete their data at any time.